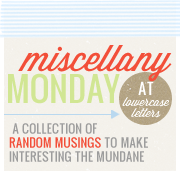 Deployment-
So this has not been a good day so far, I was on my way to school and I started thinking, as I always do when Im driving, I cant believe that this is all happening again. 10+ months of not having Jaime home. Im gonna have to do everything by myself:( Im so scared, Im more scared for him then anything else. I know Im suppose to be strong and I know I am b/c I have done this before and I know we can handle anything but I wish we didnt have to do this. So anyways I started to cry and cry, so by the time I went to class I got a couple of stares and "are you ok's?" So I hope I hold myself together within the year.
The Big Band Theory-

I have finally seen all of Season 3:) Im a nerd I know but I absolutely Love this show, My favorite character is, of course, Sheldon:)

BAZZINGA!
I think thats all for today:) I hope everyone has a good Monday:)
Diana G.