I said yesterday I would blog about what I received:) So here it is:
I love these socks they are so comfy.

Such a cute reindeer, Miss M loved him.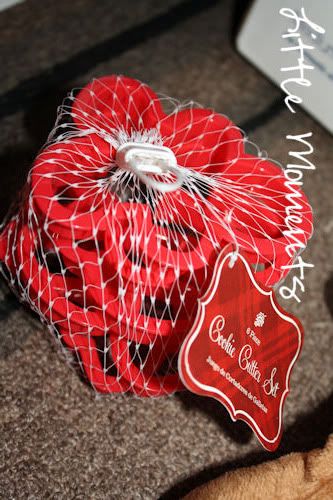 My husband is going to be fat when Im done with all my cookie baking:)
It's so funny because just a few hours before I got this, I was telling her I was going to buy me one of these.
Miss M stole these from me.hehehe

Cookies!! I think Ive made cookies every single night since December started:) So these are perfect!







You can read

here

what I go her:)