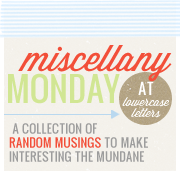 Ahh the Monday I have been waiting for:) My first official day of freedom!!
Christmas bows
I ordered a crochet hat for Miss M and a red bow for her! Im super excited when I opened my email account and to my surprise they are both on the way here!!!Ahh. Im super excited! I have been wanting to get her a hat since she was born. So yay it's white so hopefully she wont dirty it. It is shocking that she actually likes putting stuff on her hair, it amazes me. I guess because she really girly<3.
Pregnancy Pact
Did you ladies see this movie over the weekend on Lifetime Movie Network?
I think it was a really good Movie. Im not going to discuss how I feel on this movie though because I wanna keep my blog clean as possible:) I do wanna tell you that my two of my friends are pregnant!!! at the same time!! When I found out they were both pregnant I was like "Did ya'll plan this?", They said "no" but I think that it's so cute that they were best friends in high school I hope that they're children are best friends, that would just be amazing!
Gift Swap Partner Over the weekend I found out who my Gift swap Partner and it's Nicole the host of The Gift Swap. Ok So im gonna tell ya'll a sectret, I wanted her:) Ive known her for a good while through Facebook and when I found out I got her I was so happy! I already got Gift #1 for her, I need a couple more. The limit is 20 dollars so it's not too bad, but Im really excited to shop for her!
You can read
here
how she chose the names.
After Christmas Shopping
I know Im probably crazy to wanna go after Christmas shopping but I dont want to return anything. I want to buy some items for next christmas.Do any of you ladies know which store has some pretty good stuff like Hobby Lobby, Walmart,Target?
Tangled
Miss M has been really into Tangled. I want to take her to the movies but I HAVE NO CLUE if she will behave at the movies. As you all know they movies is not cheap. So if she acts up tha twould be money wasted. I know she loves Tangled because evertime there is a commercial she will stop what she is doing and just stare at the T.v. So its a huge toss up if Im going to take her to the movies for the first time to see this movie. My gut feeling says she will be fine but.... she's gonna be 2 anything can happen:)
I hope everyone has a great Monday:) & dont forget to link up:)