1. did you watch the royal wedding?
Not really I started watching it at 7:00 in the morning.
I wish I had seen the whole wedding ceremony:)
They both look like a very cute romantic love story:)
& Im a sucker for romance,just aske the hubbs
2. tea and crumpets or coffee and a scone?
I want to say the first one because I read Tea:)bahahaha
3. who's cuter..prince william or prince harry?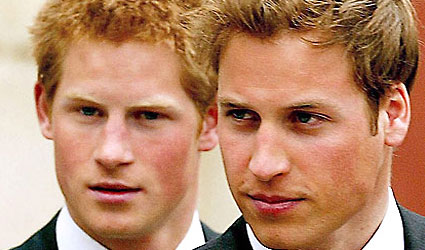 That a No brainer;Prince William or I should say Duke William!!
4. can you speak in a english accent?
I can speak in a fake English accent hahahah!
5. do you own a fancy hat?
Nope but after watching The Royal Wedding I would love to have one:)
6. would you rather live in a castle or an english cottage?
7. how old were you when prince charles and princess
diana got married? Were you even born?
Not sure, I do remember my mom crying when Princess Diana had past away.
8. have you found your prince?