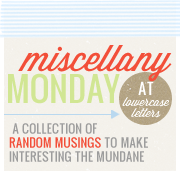 write random and join in on the fun.
Our Vans Finally came in on Friday by mail and I am so excited. These shoes are the cutest! I know it's kind of Lame or at least it's Lame according to my husband, I bought us Matching shoes...but I think it's super cute when couples have matching shoes.
I really need to shop more for myself my daughter had wayyy to many clothes but then again I feel like she never had enough, anyways today Im pretty sure Im just going to shop for myself....hahahaha no I probably wont Megans clothes look too cute.
Choir Concert
My sister and cousin are graduating next week and Im very excited for both of them. They are moving in together in an apartment at the Texas A&M University in Corpus Christi. I could not be more proud of what they are about to experience:) They had a Choir Concert a couple of days ago and my sister and my cousin both had their own solos=)
oh my daughter is just something else=) She did the funniest thing the other day.
Shes just too cool for me:)
I found her like this while she was sleeping
Please take the time today,to make a prayer for the families of our Men and women who defended this country and gave the Ultimate sacrifice.