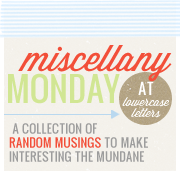 This weekend was a good and bad one, and yes It has something to do with my Awesomeistic(totally made that word up) husband.
On Friday Lucy came over to my house to we could go together to meet the other girls from the group and the lunch was SOO funny,those girls can be pretty hilarious after three alcoholic drinks:) It was so much fun!
I wanna show ya'll a quick picture of my husband...He had just found out I went shopping....
Yep my wonderful husband! Hahaha(Love you baby)
Anyway his girls went shopping this past weekend and I dont mean just a little shopping I mean we did some serious shopping, only because megan and I seem to be growing:p
Megan and I had a awesome time shopping togther,Jaime is in for a treat when he gets back.
We bought some toy for Megan,clothes,a bedspread for Miss M, food,more clothes,matching shoes for Jaime and I(I know its lame but I could not help it),3 movies,and some other things. But my favorite thing that we bought was this book....
This book is probably the best book Ive read so far! Its a sad,funny kind of book. You all need to read it and If your like me wanting to know how they are here is the link to his
blog
and his
flickr
account,I felt so stalker-ish but the photos he takes of his daughter make me feel like Im not the only parent in the world taking about a bajillion pictures of my daughter=)
Megan especially loved the present that her dadda got her=)
She loves her little slide:)
Do ya'll remember when I wrote a post that my daughter is into the whole princess shananigans. Yup she now is into the dancing of a princess:)
hahaha she's so cute!! I wana say she wants to be a princess when she grows up:)
I am having a very had time to finding a camera lens, I know what I want to take pictures of but with what lens can I get the best of thos pictures, or do I need a really good program. Ugh! It's so frustrating! I want better pictures than the ones Im taking.
Bad news at a very early time
A marine from the Valley was wounded from an IED and of all the wives went nuts! We started saying oh my god was he from the company? what platoon was he is? What day? I mean we were just going crazy! His name is De La Garza he's fine and the will be returning back sometimes soon they are still trhying to save his arms and legs but there was also a small detail Two others were killed with him. I was just going crazy this morning texting, calling, checking the news, I was going nuts that I forgot to eat breakfast. & if you really knew me, you'd know I LOVE my BREAKFAST! Part of the reason I went bulistic was because someone has already gotten hurt in my husbands unit so we were very scared. We later found it he was not in the company that my husband is in,so I felt a little relieved but still felt horrible for the families that were about to get the worst news possible. Please say a prayer tonight for those families.