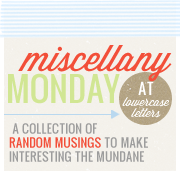 We have had some visitors for the weekend:)
They were so cute and Megan really enjoyed having them around. They didnt let us touch them, when they got scared they would "quack quack".
Megan and I went to a graduation dinner this past weekend and It was so pretty,I loved it.
I do have to point out that when I looked around all I thought about was "oh my god my baby girl is going to one day have one of these". Im so sad lately my baby girl just keeps growing and growing,Im very blessed that she is
healthy and growing, but she's just doing it so fast.
I loved these candles in the center table.
Megan and I went out to eat before we left for Bowling, I really dislike Whataburger,it's just
not the best best burger ever.Which is why I never eat burgers there.
\
We had fun that night,we are going to do it again when daddy-o gets back:)
I lost this game though:(
O and we also met my sisters boyfriend he was really nice:)
He didnt talk much but I wanna say he was nervous being around us.lol
AWESOME movie! I cant wait to see the second part!
I Saw this at a store and I just had to have it!
Megan is now in the Princess phase and it's been one heck of a ride with that little Princess.
Let me tell you a little story,I bought megan a crown and this is what happened... I needed for Megan to get me something from another room and she turns around and says "but I a princess!" I burst our laughing! Oh my little girl! Bless your heart.
Oh and one last thing, this marks a historical event, and Ive never been prouder to say "I am an American":)