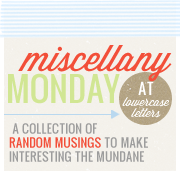 1. Its August!!! I have been waiting for this month forver!!
I only have a few more weeks alone and I finally get my husaband back hopefully for good:) Im so happy
this is almost over.
2. I ordered my 1st banner for Homecoming..I have two of them but I am going to get the last 2 in two weeks. This is what the first one looks like.
3. I was told today that I have a small case of Bronchitis and a small case of Asthma, Ive had a cough for that last two months and it just has not gone away. All I thought was I bet Jaime is gonna be happy that he does not have to hear me singing every waking hour of the day when he gets home lol. I tend to sing alot but I cant be doing that for awhile if I want to get better.
4. Megan is Is a very shy girl and she is scared of alot of things and I usually dont push her to do something if she is not confident in it. This past weekend we went to Peter Piper Pizza for a Birthday party for one of my friends kids and she was soo terrified to get into the carousel but after she saw the other kids I think it gave her a boost to get on it and face her fear.....and she did it! I was so proud and I only wished Jaime was there to see it...I really just wanted to cry.
5. I have been watching Netflix for a couple of days now and I dont feel bad to say this but I have been a bum:) & Im loving it. I worked really hard this past semester and I really just need a break from school and Im really enjoying myself:) Here are the movies that are really good on Netflix trust me:
[Serial killer Mystery]
[Love story with a sad storyline]
[Mystery]
[Alien movie]
[Just started watching this one,but its really good so far]
6.Im gonna need to get a background check and a TB test for the upcoming semester:) Im kind of excited for it, not really about the small poke but Im excited that Im almost done and will finally be teaching...I can see a tiny shine of light:)
7. Im wondering what I should do for my husband and I's wedding anniversary, I know Im gonna make a cake but I dont know what else to do as a reminder of me and him. Got a day to think about it:)