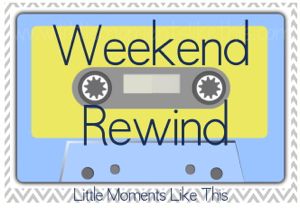 Friday
I think I mentioned I got de registered from school. I had zero classes and I was freaking out and about to cry because I had reserved those classes like 2 months in advance so I was so sad. Luckly I got all my classes again and I got them paid for:) Yay! Im so excited and happy.
In the evening We had the Pizza deal from Pizza hut..Holy crud was that good!
We had such a good laid back evening.
Saturday
we went Mothers day shopping! It was so hot outside, I was wearing some jeans and I vowed to myself that I would not wear any jeans on Sunday.
We bought this awesome back pack for myself! I really needed a backpack!
Sunday
We woke up at about 8:00am and Jaime I started on breakfast. Pancakes and scambled eggs with bacon. Yum! We started to get ready after we ate and headed out the door to see the mama's and the grandma's.
This was the card I made for my mom and my grandma's.
I used shutterfly..and let me tell ya. It was a hit!
Presents from my family!!
This is me with my momma. I got her a wreath and an oval mirror. She loves mirrors:)
We took a picture before we left to see our family. We took like 10 pictures Megan was off in lala land the whole time.
A present from Megan. I love the little poem. She insisted I open her present on Friday.she was just so excited she could not hold it in.
My present with my balloons my dad gave me:)
Pictures with the Little girl that made me a momma.
My family with my grandma..I have another picture with Me,Jaime and Megan. I really needed to take a picture with all of us with my grandma.
My Grandma!She is my absolute favorite Grandma in the world! She is extremely hilarious and she dresses up so beautifully even though she is like 90 something years old hehehe.
:) I love this little one,she lights up my life and is the craziest little one also.