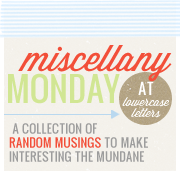 All of last week Jaime and I planned to visit a museum that I had to visit for a Cultural arts assignment. I thought that It would also be a great idea to take Megan with us to see all the pretty dresses. I had a pamphlet with me and I realized that The Children's Museum was right next door "The Costumes of America"(which was the museum we wanted to originally see).Megan had a really good time, and was a little reluctant to leave but who can blame her its a room filled with imagination potential. She was a Dentist, a news caster, contrustion worker, she grocery shopped. I mean who would not want to be there all day:)
She didnt like The costumes of America all that much but I liked it and it was really amazing to see different dresses. The dresses reminded me of my grandma, I think it's a memory of when I was a little girl and it's not crystal clear but I remember the dress she wore long ago when she used to take care of me.
That night Megan stayed with my mom and Jaime and I had some alone time. We stopped for some snacks, and rented the movie Battleship. Holy Cow,that movie is AWESOME! I mean really really good. It was so good that Jaime even said it was a good movie, and it does say a lot. He's a hard movie critic.hehe We also had some wine from Skinny Girl. I think Im doing this whole wine choosing thing wrong. Most of the wines I choose are not the greatest. Someone help! This wine was the first one that wasn't so bad.
Saturday
was a shopping day. I feel terrible I feel like I say that every week. Oh my poor husband.:) I went to class in the early morning and was given some information about my observation hours. My mind could have exploded in that room with all the information that was given to me. Way too many things to get done for that class. We also played a game of Jeopardy to study for a midterm, It was actually pretty fun:)
I then went to my moms to get my little baby girl. She was about to leave with my aunt so my brother came along with me shopping. I told him I would buy him a sweater for the winter season. Its Texas so he does not necessarily need a jacket, it does not get that cold. We went to 5 different stores, and finally got home at about 3:00. We bought Megan's costume, she will be Little Red Riding Hood, Jaime was originally going to be the wolf but he is working that night so my brother volunteered to be the wolf, and I am going to be the grandmother. So we are all going to be characters of the fairytale story, The Little Red Riding hood. Im pretty excited about it and so is Megan. I cant wait for all of us to be in our costumes:) After all the shopping we cam home to watch shows on Netflix. I love Netflix, they keep putting new episodes in all my favorite shows. Im assuming it's because the new seasons are on now.
Shes doing "The Longhorns" sign
Sunday, Jaime and I decided to wake up early to shop at a flea Market. We bought a few stuff, and then spent some time with my mom. I also saw Once Upon a Time, I think Im a little too addicted to that show. If you have not seen that show I strongly encourage you to see that show. You will be ENCHANTED:) I started following Ginnifer Goodwin on Instagram, based on her photos she looks like so much fun to be around with. I did some digging on her and found out that she is dating her on-screen prince(Josh Dallas)!!!! It made me want to watch the show even more. I love when co-stars fall in love. It just makes the show just a little bit more interesting:) Oh gosh, Im so in love with the show.
Hope you all had a great weekend...while you are reading this Jaime and I are fishing!! We have postponed fishing for quite some time already.